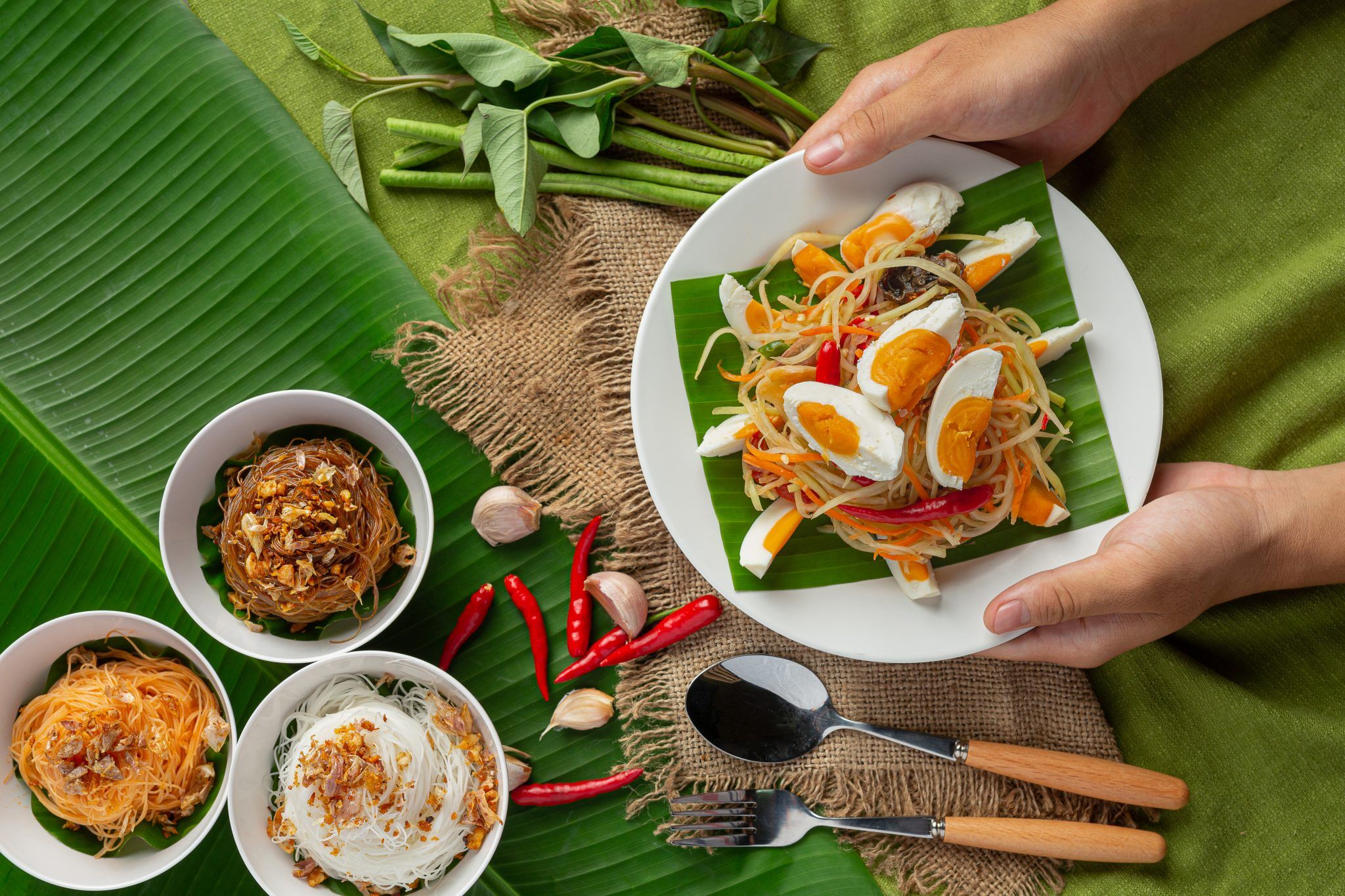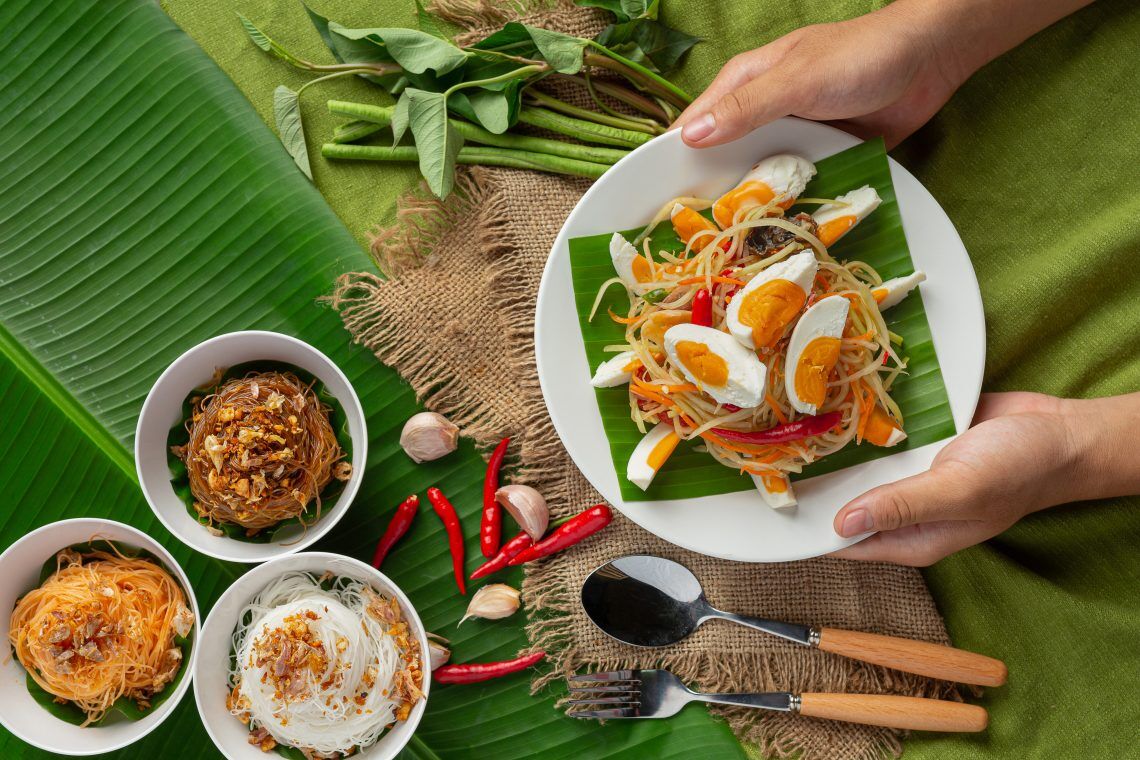 The 10 Best Restaurants in Singapore You Need to Visit Oct 2023 | Sparklekidz

Discover the top 10 must-visit restaurants in Singapore. Dive into a culinary journey of diverse flavors, exceptional service, and great dining experiences in the Lion City's best eateries.
Singapore is the perfect place to visit. Known for its diverse and delicious food scene. The city-state offers a range of food that will cater to every palate. That's why we've put together this list of the 10 best restaurants in Singapore that you need to experience.
Odette |1 St Andrew's Road #01-04 Singapore 178957
Indulge in a luxurious dining experience at Odette, a top-notch restaurant in Singapore. It is where the blend of French and Asian cuisines shines through. Their signature dishes will be Normandy brown crab. Or it's the Kampot pepper-crusted pigeon, your palate is in for a royal treat. The pricing, reflects the exceptional quality and artistry of the dishes. Breton sand dish will cost $12.00. The elegance of the menu, curated by the talented Chef Julien Royer, justifies the price, ensuring a dining experience that's worth every penny1
Burnt Ends | 7 Dempsey Road #01-04 Singapore 249671
Experience a culinary adventure at Burnt Ends, a renowned Singaporean eatery, where BBQ reigns supreme. The Burnt Ends set menu, a signature offering, presents an array of barbecued meats, vegetables, and savory sauces, providing an unforgettable dining venture1. Not to be missed are the iconic Burnt Ends Sanger priced at S$20, a tender pulled pork shoulder concoction with Chipotle Aioli nestled in a soft brioche bun, and the highly recommended Sanger, Beef Marmalade and Pickles, and Onglet, with an average spending of around $20023. For a more curated selection, opt for the tasting menu starting at $110, offering a well-rounded exploration of what Burnt Ends has to offer4.
Candlenut | Block 17A Dempsey Road Singapore 249676
Dive into a gastronomic journey at Candlenut, Singapore's first Michelin-starred Peranakan restaurant. Revel in the rich flavors of signature dishes like Bakwan Kepiting Soup, Snake River Farm Kurobuta Pork Neck Satay, and Blue Swimmer Crab Curry. The variety doesn't end there, with more options like Aunt Caroline's Babi Buah Keluak. It's a tender dish slow-braised in a piquant buah keluak sauce. It's reflecting the culinary heritage of the Straits Chinese12. Pricing at Candlenut ranges to fit your preference, whether it's the S$88++ per person 'Ah-makase' menu. The other ala carte item like the Homemade Kueh Pie Tee Shell at S$20. If you fancy a set lunch, the diverse menu offering 4 types of starters, 3 mains, and a dessert comes at SGD 213 for three people34.
Jaan | 2 Stamford Road 70th Floor Swissotel Singapore 178882
Indulge in an elevated dining experience at Jaan by Kirk Westaway, where the essence of British dining is beautifully intertwined with seasonal freshness. Immerse yourself in a culinary journey with set lunch options priced at S$68, S$118, or S$168, or explore the seasonal menu with a 5-course offering at S$138++ or a 6-course delight at S$158++. For an exquisite encounter, opt for the tasting menu. The signature Michelin-starred dishes, meticulously crafted by Executive Chef Kirk Westaway, are a homage to nature's finest ingredients, reflecting an innovative cuisine that continues to pay tribute to seasonality and the skills of the world's best gourmet producers1234.
Din Tai Fung | 435 Orchard Road Level 4 Singapore 238877
Indulge in the tasteful experience at Din Tai Fung, known for its signature Xiao Long Bao and a plethora of other delightful dishes. Discover the savory Fried Rice with Pork Chop, a dish recognized as Singapore's best fried rice, priced at S$15.30, or explore the Fried Rice with Shrimps & Eggs at the same price for a comforting meal
1
. For a green touch, the Stir-fried Dou Miao with Shredded Pork or Shrimps ranges between S$16.30 and S$18.50, reflecting the restaurant's knack for balancing taste with health
1
. Relish in the iconic Xiao Long Bao, a specialty well-celebrated across multiple outlets. Din Tai Fung's menu extends beyond with offerings like dumplings, noodles, and wok-fried delights, encapsulating the essence of Chinese cuisine with a price range appealing to a broad spectrum of food enthusiasts
2
3
4
.
Labyrinth | 8 Raffless Avenue #02-23, Esplanade Mall, Singapore 039802
Dive into their signature "Nasi Lemak" Cheong Fun, a masterpiece blending local taste with modern aesthetics, or savor the unique Labyrinth Chili Crab, served elegantly without the usual mess12. Engage with a 3 or 4-course lunch at $38 and $48 respectively, or elevate your meal with a 5-course lunch tasting menu at $88. Evening unfolds with a dinner discovery menu, 5 courses at $98 and 6 courses at $105, culminating in a refined tasting menu at $208 for lunch and $298 for dinner, each meticulously curated to represent Singapore's culinary heritage with a contemporary twist34.
Whitegrass| 30 Victoria Street #01-26 Chijmes, Singapore 187996
Delight in the fusion of French and Japanese culinary artistry at Whitegrass, a Michelin-starred gem in Singapore. The sophisticated menu showcases signature dishes like the tender Shirobuta Belly, the exquisite Ora King Salmon Brioche, and the succulent Braised Omi Wagyu, each a testament to the meticulous craftsmanship of Chef Takuya Yamashita1. The Executive and Creation options priced at S$108 and S$148 respectively. The dinner service offers the Degu Station at S$188 and the Gastronomic experience at S$2682. With specials like the Hokkaido Asparagus Salad and Truffle Fried Rice, every meal at Whitegrass is a journey through a rich tapestry of flavors34.
Swee Choon | 191 Jalan Bear Singapore 208882
Swee Choon, a renowned eatery known for its delectable dim sum. The signature dishes include Beancurd Prawn Roll and Mee-Suah Kueh priced at SGD 4.80 and SGD 3.80 respectively1. The restaurant offers a variety of set meals and bento sets. The prices starting from SGD 8.90 for a Dim Sum Bento Set. For larger gatherings, the Swee Choon Top 10 set is a steal at SGD 78.90. It will be perfect for 4-5 pax featuring a mix of their heavenly dim sum2. The menu caters to different tastes with six categories including steamed, fried/baked, and dessert options. It provides a comprehensive culinary experience3. Don't miss out on their WFH Survival Pack. It is a comforting choice for those at home. It is priced at SGD 50.00 or SGD 200.00 for a group buy, ensuring a heartwarming meal for everyone2.
Nouri | 72 Amoy Street Singapore 069891
Nouri, local cafe where each dish tells a story. The signature offerings, including the Black Pepper 5 day dry-aged stone bass. It comes with Acarajé & Vatapá – an Afro-Brazilian style fritter. The luxurious Boeuf à la Presse featuring A5 Yamaguchi wagyu ribeye. It promises a gastronomic journey like no other1. The Chef's Tasting Dinner Menu, invites diners at $328++2 for dinner. With average spending noted around $100 per person, every visit guarantees a sublime experience meticulously crafted. It willl be prepared by the culinary maestro, Chef Ivan Brehm3. Don't miss the Acaraje and Vatapa, or the Black Pepper Fish .It is recommended by culinary enthusiasts4. Embark on a flavorful adventure at Nouri, where every bite is a dialogue between traditions.
Les Amis | 1 Scotts Road #01-16 Shaw Centre Singapore 228208
Savor the elegance of Oscietra Caviar from Kaviari paired with Cold Angel Hair and Sherry Vinegar. It can be delighted in the Pan Seared Foie Gras and French River Eel, accented by Cherry Fruits1. The menu with classics like blue lobster and potato salad. It comes alongside the unmissable, silky-soft baba au rhum, blending tradition with a hint of Asian influence2. For a sweet finish, the Alphonso mango tagliatelle with pink peppercorn and vanilla rice pudding is a revelation3. A meal at Les Amis ranges from S$245 to S$420 per person. It ensures a luxurious, palate-enriching journey amidst a sophisticated ambiance4.
Conclusion
Singapore offers a range of incredible restaurants that should be on every meal list. From fine dining to casual spots, this city Singapore has something for everyone. Be sure to add these 10 best restaurants. Add them to your plan and get ready for a food adventure like no other.